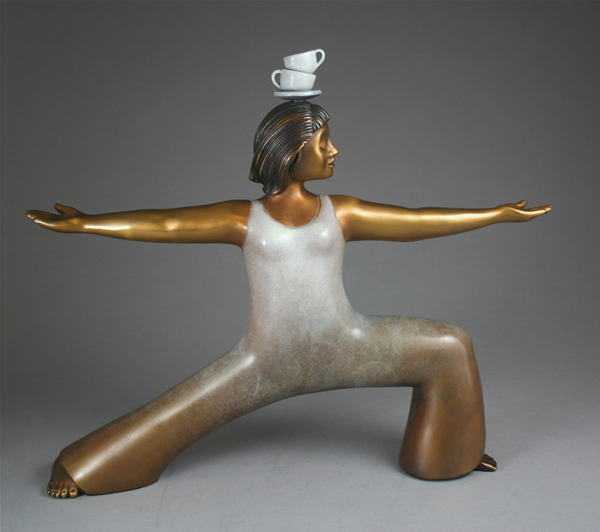 Who among us can honestly say we arrived at this age without hitting a few bumps in the road? You know, a rocky detour, here and there, that made the ride all the more interesting. Those challenges we faced and lessons we learned about happily not always being happily ever after, job today – gone tomorrow, everything no one told you about raising a family, and so much more, often made life feel like one long hidden camera television show. No wonder we sometimes feel tempted to pull the covers over our head and just stay in bed.
I've been reading recently about metamorphic rock, which is the transformation of an existing type of rock type into another, after it has been subjected to extreme heat and pressure. Some of the most valuable rocks in the world are formed over time, underground, because of the enormous pressure heat that exists deep within the earth.
A good example of metamorphic rock would be limestone changing into marble. Both rocks are used commercially, for different reasons. Because limestone is more porous, it can't take much wear and tear. Therefore, the rock is more suitable for less demanding jobs. Marble is formed from the metamorphosis, or transformation, of limestone; after limestone has undergone some intense heat and pressure. Because of its strength and durability, marble is highly preferred for areas such as floors, doorways, and steps.
Another noticeable difference between the two stones is their appearance. Although it can be polished and improved upon, limestone generally will have a somewhat plain appearance. Marble, on the other hand, has variances that range from pure white, to beautiful swirling patterns that show off various colors of blue, grey, purple, grayish-white, black, brown, green, pink, salmon, and rose. It's an expensive material to work with, but its beauty and versatility, makes it a worthwhile investment.
When life hands us difficult situations, or when we choose to take on challenges and bold new directions, the increased heat and pressure serve a very important purpose in our lives. Each rocky path brings with it learning and growing. Regardless of the outcome, we take new revelations, new insight, and new wisdom from each experience. We are forever transformed as we become stronger, more magnificent, and more valuable with every encounter along the journey.